The Cat's $50,000 CA$H KITTY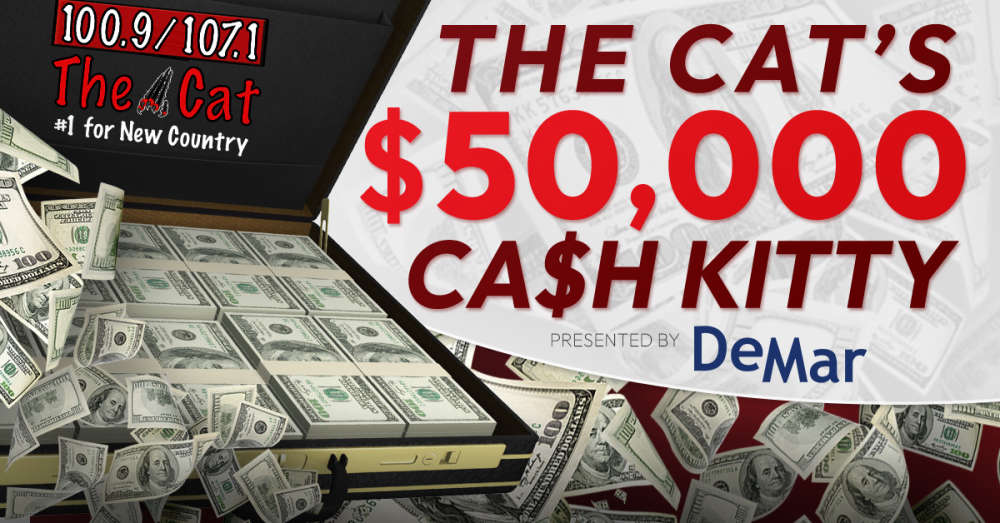 The Cat has your kitty -- You just need to come and get it!
It's the Cat's $50,000 Cash Kitty presented by DeMar Flooring! Sean and Andrea give you your first keyword at 7:10, with more at 10:10, 1:10 and 4:10. Each keyword you enter below gives you another crack at our kitty! Two $1,000 jackpots are given away every weekday from 100.9 & 107.1 The Cat!
Presented by DeMar Flooring, where you get High Style at Wholesale Pricing!
This is a nationwide contest. See full rules here.
Keep listening for more keywords every weekday at 7:10, 10:10, 1:10 & 4:10 on 100.9 & 107.1 The Cat!