Brother Lou Roberts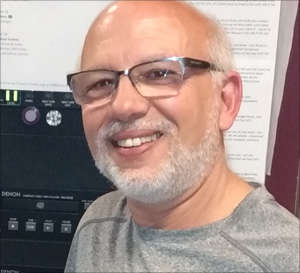 More info coming soon!
Favorites
Singer/Band – Zac Brown Band, Sugarland, The Beatles, Bobby Darin, Dion (and The Bellmonts), Dean Martin (Yes-some of the older/classic singers and groups)
Movie – Goodfellas, Forrest Gump, Oceans 11, Oceans 12, Oceans 13, Airplane, Naked Gun (From The Files Of Police Squad)
Actor/Actress – Tom Hanks, Jim Parsons, Julia Roberts (no relation), Sandra Bullock
Book – Woke Up This Morning (Book about The Sopranos)
Sport – Couch Sitting
TV – Big Bang Theory, Two And A half Men, Seinfeld, Whose Line Is It Anyway
Holiday – Christmas
Food – Italian
Restaurant – Delmonicos, Texas Roadhouse
Shopping – (Only if I have to) Boscovs, Walmart, Target, Amazon
Pets – Dogs
Cereal – Frosted Mini-Wheats, Frosted Flakes, Honey-Nut Cheerios
Smell – Bread or cinnamon rolls baking
Lunch Meat – Turkey (Does Peanut Butter and Jelly count?)
Bungee Jump? – Nope!
Pet Peeves – When someone says something that I didn't say.