RyGuy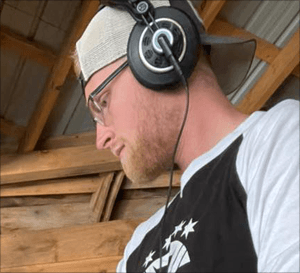 What's up it's Ryan Connors A.K.A. RyGuy! When I'm not jammin' out to some country music with you in the studio you can usually find me out hiking some mountains or on my kayak fishing! I've had a passion for broadcasting that dates back to when I was in 7th grade and I started announcing baseball games in my home town or Niskayuna!
Favorites
Singer/Band – Zac Brown Band
Movie – Forrest Gump
Actor/Actress – Tom Hanks
Book – Don't remember the last time I've read a whole book….
Sport – Baseball (Go Yankees!)
TV – Parks and Rec
Holiday – 4th of July!
Food – Chicken Parm has got to be the best meal on the planet
Restaurant – I just like food
Shopping – Bass Pro Shops
Pets – Got 3 cats and my dog Maggie
Cereal – Lucky Charms
Smell – Fresh cut grass or campfire
Lunch Meat – Buffalo chicken!
Bungee Jump? – Hell yeah!
Pet Peeves – When people don't use their blinkers!