Mark The Shark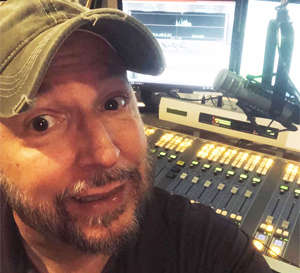 I got my radio start here in the Capital Region and then spent 20+ years on the air in Florida. Lived in Tampa, Sarasota, and Fort Myers enjoying the sunshine. I've also been the DJ at several popular clubs in Florida. Glad to be back in Upstate NY where the seasons actually change. I like country music and classic rock, going to concerts, hockey games, and garage sales looking for treasures. Looking forward to meeting you and playing the good tunes here on The Cat!
Favorites
Singer/Band – Morgan Wallen, Jason Aldean, Eric Church
Movie – Hangover
Book – I don't read much
Sport – Hockey (Tampa Bay Lightning)
TV – WSOP Poker and Judge Judy
Holiday – Halloween (Candy addict)
Food – Pizza, Bacon, you know…health food
Restaurant – Local favorites
Shopping – Home Depot
Cereal – Cinnamon Toast Crunch
Smell – Fresh baked bread
Lunch Meat – Roast Turkey
Bungee Jump? – No. I have trust issues.
Pet Peeves – People talking loud on cell phone in a business